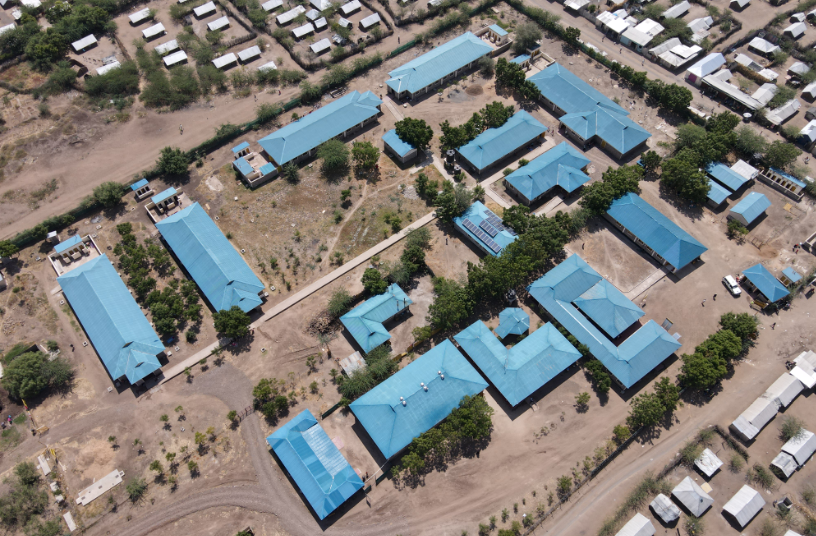 Updated at: 2023/04/06
Health Services
Comprehensive primary healthcare (Maternal and child healthcare, including Immunizations, Pre-natal care, post-natal care, and Consultations for children)
Consultations for adults: (Diagnosis and treatment of illnesses such as diarrhea, pneumonia, malaria, Diabetes, hypertension etc.
Comprehensive nursing care services
Comprehensive laboratory services
Pharmacy services (Provision of medicine available to the United Nations High Commissioner for Refugees' Essential Medicines and Medical Supplies List)
Psychiatric treatment for persons with mental illness
Medical services for Sexual and Gender-Based Violence survivors
Human Immunodeficiency Virus/Acquired Immunity Syndrome and tuberculosis services (Testing, treatment, and counselling)
Full in-patient services, a surgery theatre and imaging services (ultrasound and x-ray)
Eye care Services
Emmergency Care services (emergency Unit)
Special clinics (Medical Out-patient Clinic, Gynecology Out-patient Clinic, Surgical Out-patient Clinic, Pediatric Out-patient Clinic)
Preventive services
Vaccinations for all childhood illnesses
Oral Polio Vaccine (Polio Vaccine)
(Pentavalent Vaccine)-Diphtheria, Pertussis, Tetanus, Hepatitis B and Haemophilus Influenza Vaccine
Rota Virus vaccine
Pneumococcal Vaccine
Measles Rubella Vaccine
Vitamin A
Yellow Fever Vaccine
Covid-19 vaccinations
Human Papillomavirus (HPV) Vaccinations
Reproductive Health /Community Health Promotion / Human Immunodeficiency Virus & Tuberculosis Department Services
Reproductive Health
Maternal health care
Pre-natal care
Post-natal care
Ante-natal Care
Family Planning Services
High-risk Clinic
Preventing Mother-to-Child Transmission Services
Post-abortion care
Cervical cancer Screening
Human Immunodeficiency Virus
Human Immunodeficiency Virus/Acquired Immunodeficiency Syndrome - counselling and testing services Care and treatment services
Human Immunodeficiency Virus /Sexually
Transmitted Infections Prevention services
Stigma reduction and advocacy
Tuberculosis (TB)
Screening
Prevention of Tuberculosis in Human Immunodeficiency Virus patients
Tuberculosis Active Case Finding
Community Health Program
Community Health Promotion by Community health promoters who follow up clients at the community level e.g., pregnant mothers, Non-Communicable Diseases, defaulter tracing
Eligibility Requirements for Health Care Services at Ammusait General Hospital
No appointment requirements.
Immunizations services are provided for children.
Antenatal Care/Postnatal Care, Cervical screening, post-abortion care services are provided for women only.
All services are provided for all regardless of the gender or sexual orientation.
Human Papillomavirus Vaccinations (10 to 15 years)
Immunizable childhood infections (below 5 years of age)
Services are free.
Services are available to refugees, asylum seekers and members of the host community.
Provision of medicine available to the United Nations High Commissioner for Refugees' Essential Medicines and Medical Supplies List.
Accessibility of Ammusait General Hospital
The entrance to this location has a ramp.
This location has female staff.
This location has separate bathrooms for men and women.
All services listed are free of charge.
Interpretation is consistently available at this premises for Nuer, Somali, Lotuko, Burundi, Congolese, Rwandese, Turkana, Arabic
languages.
Female interpreters are available for Nuer, Somali, Congolese, Burundi, Arabic languages.
Ambulances are available for live saving emergencies - Kakuma 1 – +254719105775, Kakuma 2, 3, 4 – +254719105549.
IRC Kakuma Feedback Channels
If you have any questions, concerns, or feedback, you may either:
Call +254701629346
Email at feedback.kakuma@rescue.org
Visit the physical help desk located at all health facilities/clinics
Visit the IRC Offices located in LWF Compound 1
Drop a suggestion at the suggestion boxes located at all IRC health facilities, the women's centers 1 and 2, and the Compound 1 Main Gate.
IRC will respond to feedback received within an agreed time frame (0-3 days for critical cases, 0-7 days for cases with high priority, 0-14 days for cases with medium priority and 0-28 days for cases with low priority)
Open 24/7.
Contact Information
phone: 254712840214
Address
Kakuma 4, next to Kakuma 4 Market, Kakuma Refugee Camp
3.7167742
34.8569348
Click here to see the address in GoogleMaps.